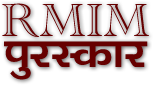 15th RMIM Puraskaar (2020)
2020 was life-changing. It's too early to say if those changes will last or if we and the life around us will change in any profound or long-lasting way. Let's try to answer that next year. Nevertheless, the immediate impacts are no less drastic. For the film and music industry the imprints of the pandemic were deep and will probably continue well into 2021. We wish all artists the best. For listeners, the year was not a complete washout. The lists were shorter this year but not devoid of pleasant surprises.
Trends
There is little point to look at the trends emerging out of the year because they may very well be exceptions than trends. Yet, a couple of things were noticeable. One, many popular film composers moved to create their own music labels and started producing music independently of films. Two, with the revenue source for films moving from theatres to smaller home screens, the release dynamics have changed. On a streaming platform, a high-profile studio film with a superstar has little extra power and is no more accessible to viewers than a low-budget indie. These seem fundamental shifts and the pandemic might not be the sole reason for them, but has clearly accelerated them. It can also make them irreversible.
Anyway, let's talk about some new things at the Puraskaar that we are introducing this year.
Non-Film Awards are here!
It's about time. We are finally introducing a new category of awards to cover Non-film Hindi music. Of course 2020 may be an outlier, but we hope that the refreshing quality of independent and TV-series music (as is surely evident with "Bandish Bandits") will continue and grow further. With online streaming becoming the primary mode of music releases, the playing field has somewhat levelled and the availability of music is universal and instantaneous.
We have chosen (for now) to not subcategorize the non-film music. This category will cover all Hindi songs that 1) are not covered by the Film category, and 2) are not explicitly classical (Hindustani or Carnatic) releases.
We are also keeping this category completely isolated from Film songs. You will see Non-film category items distinctly marked. If you see an award not explicitly mentioning the category, treat it as belonging to the Film (regular) category.
A New Award for New Artists
We are instituting a new award titled "New Artist of the Year". The idea is to give a shout out to new artists that we find and like in this process. This award only considers film songs but covers all artists including singers, writers, and composers. We define "new" as someone who has not appeared on RMIM Puraskaars list. We'd consider those who may have debuted earlier but had their identifiable public performance first time in the given year.
Thank you!
Thanks to all the jury members. Despite all that's going on, they have made this year's Puraskaars possible. I can't thank them all enough. Do check out their comments on songs - those are always fun to read. Thanks also to all others who participated in the polls.
Now let's get some good stuff to read, watch, and listen to. We can help with the last part. And of course get vaccinated as soon as we can be. This dark pandemic tunnel will soon end and we can come out of it changed, for the better.
Keep listening...
Vinay
---