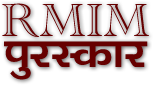 RMIM Puraskaar 2019
The year marked a somewhat underwhelming end to an otherwise largely enjoyable decade of film music. It could still be placed in or above the "not-bad" range, depending on which jury member you ask. Here are the awards and how we think the music fared.
Trends
Hip-hop got its foot in the door in a more meaningful and noticeable way.
Punjabi continued its domination as the second language of HFM.
The trend of albums turning into a collection of singles accelerated.
Having multiple composers and lyricists is not an exception anymore. Our top two albums this year are multi-artist albums.
New talent and voices continued marking their presence and very few artist really dominated the scene.
Here's a tag cloud for an easy scan of the moods of the songs this year: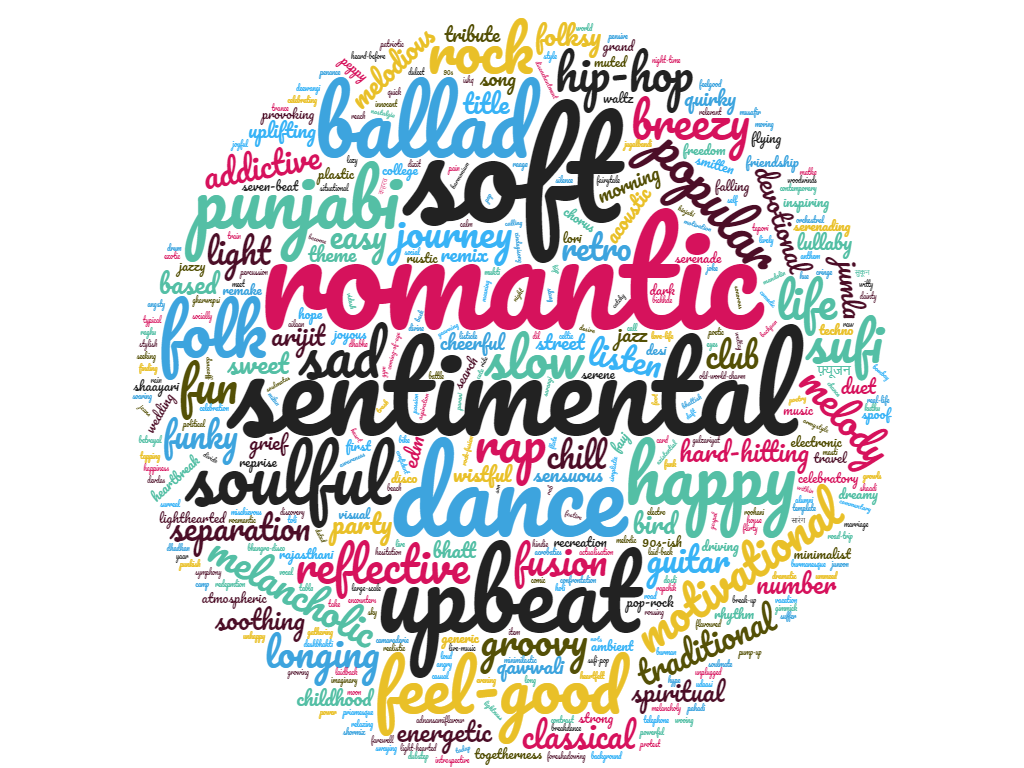 Numbers
Total Nominated Songs: 170 (161 last year)
Total Shortlisted Songs: 64 (67 last year)
Total Films in the Shortlist: 36 (31 last year)
Total Lyricists teams: 42 (26 last year)
Total Music Director teams: 35 (24 last year)
Lyrics
The writing was noticeably unremarkable. Amitabh is our Lyricist of the Year but he reached very few high notes. The veterans were almost absent but Javed Akhtar's collaboration on 'doorii' made to our Best Written Songs list. The hip-hop artists, especially Divine and Dub Sharma, brought in some fresh vocabulary with contemporary, issue-based, relevant, and direct writing. Whatever little Varun Grover wrote was liked by the jury.
Music
While Amit Trivedi was all over the place in 2018, he was almost absent and was missed this year. Pritam did the opposite. He bags our Music Composer of the Year title with some good -- not splendid though -- work in Chhichhore and Kalank. The surprise new talent of the year was Vishal Mishra. He was our second best scorer. Ajay-Atul had two songs in our Best Composed and Arranged Songs list. SEL's 'raajaa jii' from Manikarnika gets there too and was well liked. Vishal Bhardwaj's solo effort Sonchiriya received praise from the jury as well.
Singing
Shreya is back as our Female Singer of the Year. If there was a slight hint of any dominance of artists, it was in the singing arena. Both Shreya and our Male Singer of the Year (again), Arijit Singh, had lots of good singing to their credit. In Arijit's case, the love-hate relationship our jury generally has with him continued. Asha Bhosle sprang a surprise with a solo and sounded just right in "aasamaa.N" to tug the hearts of our jury. There were two more comebacks that the jury generally welcomed - Udit Narayan in 'jugaraafiyaa' and KK, who got the highest marks for singing the solo 'kal kii hii baat hai'. Some relatively newer voices that got jury's attention and praise included Pratha Khandekar and Pratibha Singh Baghel.
The year began with Gully Boy with its songs soaked in angst and hope. It ended with some of them being on the lips and minds of people on streets and gullys. One of them is our Song of the Year - 'apanaa time aayegaa'.
With its numerous innovative tracks, localization of the hip-hop genre, a uniquely memorable sound and voice, Gully Boy is also our Album of the Year and gets awarded RMIM Sammaan - an entry into our Hall of Excellence.
Lastly, thanks to all those who made this year's Puraskaar possible. On top of that list of course are our jury members. Thanks to all of them being generous with their time and so awesomely nice. Do read their comments on songs for some great insights or in some cases just plain scorn. Awards, as usual, are presented in both हिंदी and English.
Here's hoping for a better subah for everyone.
Keep listening...
Vinay
---